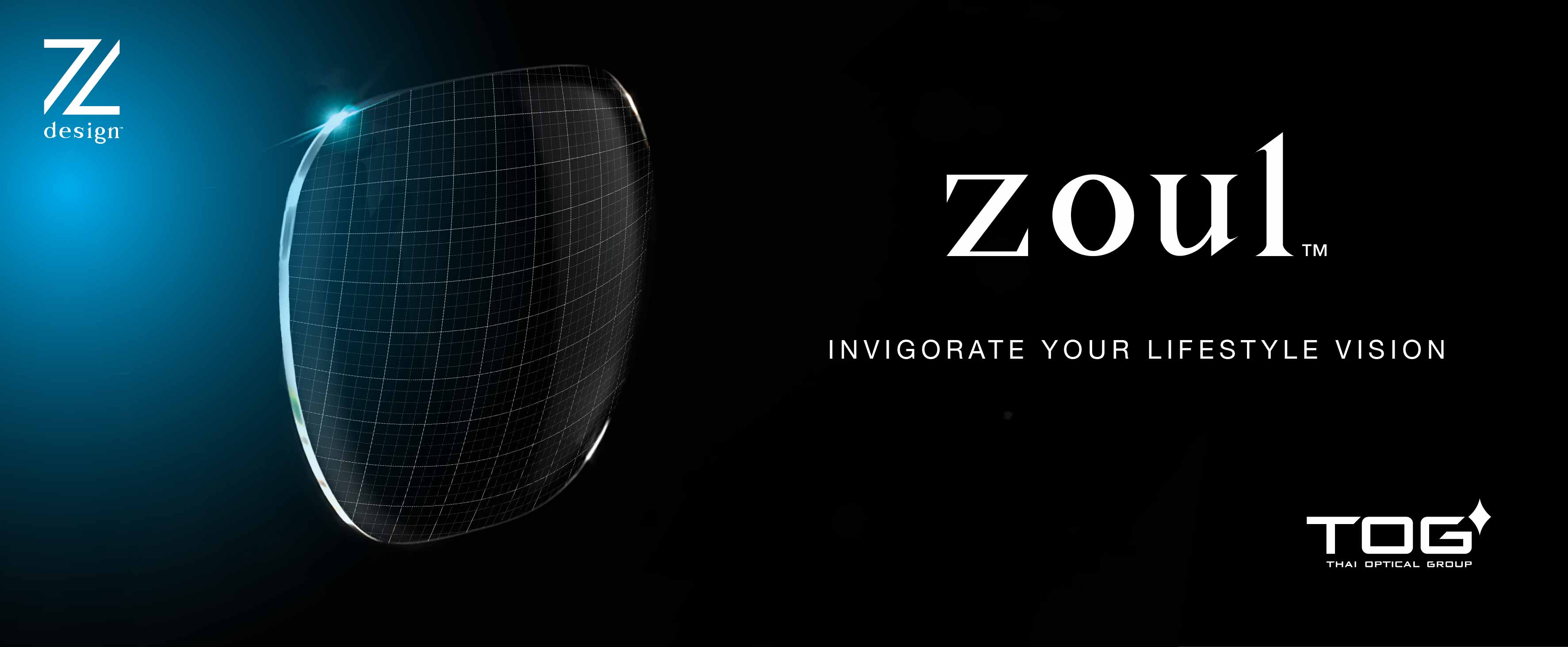 Zoul™ The Occupational Progressive Lenses, designed for indoor and outdoor activities.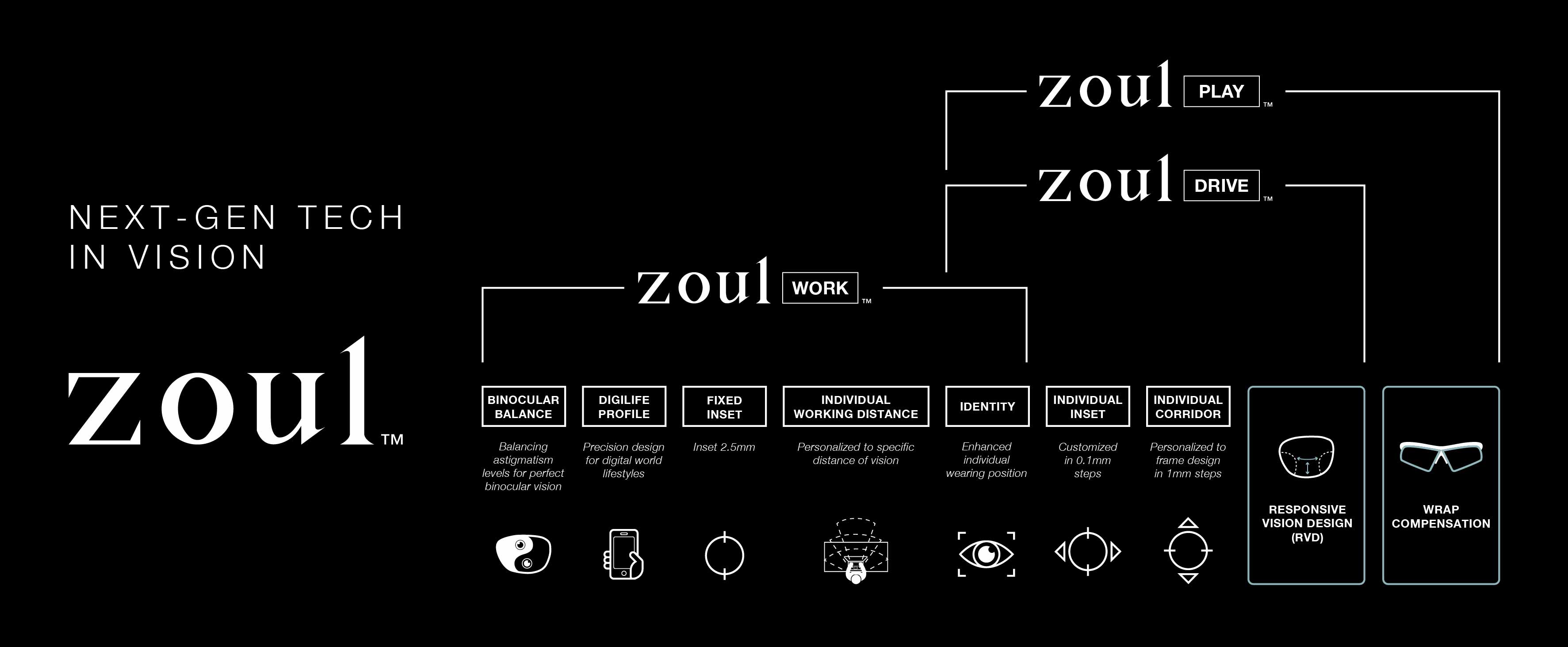 Zoul consists of 3 designs.
Zoul Work™ This high performance occupational progressive lens, designed for indoor work activities.
Offers the ultimate in eye comfort for working at desks and in meeting rooms.

Help reduce neck stiffness and discomfort, while looking up or down.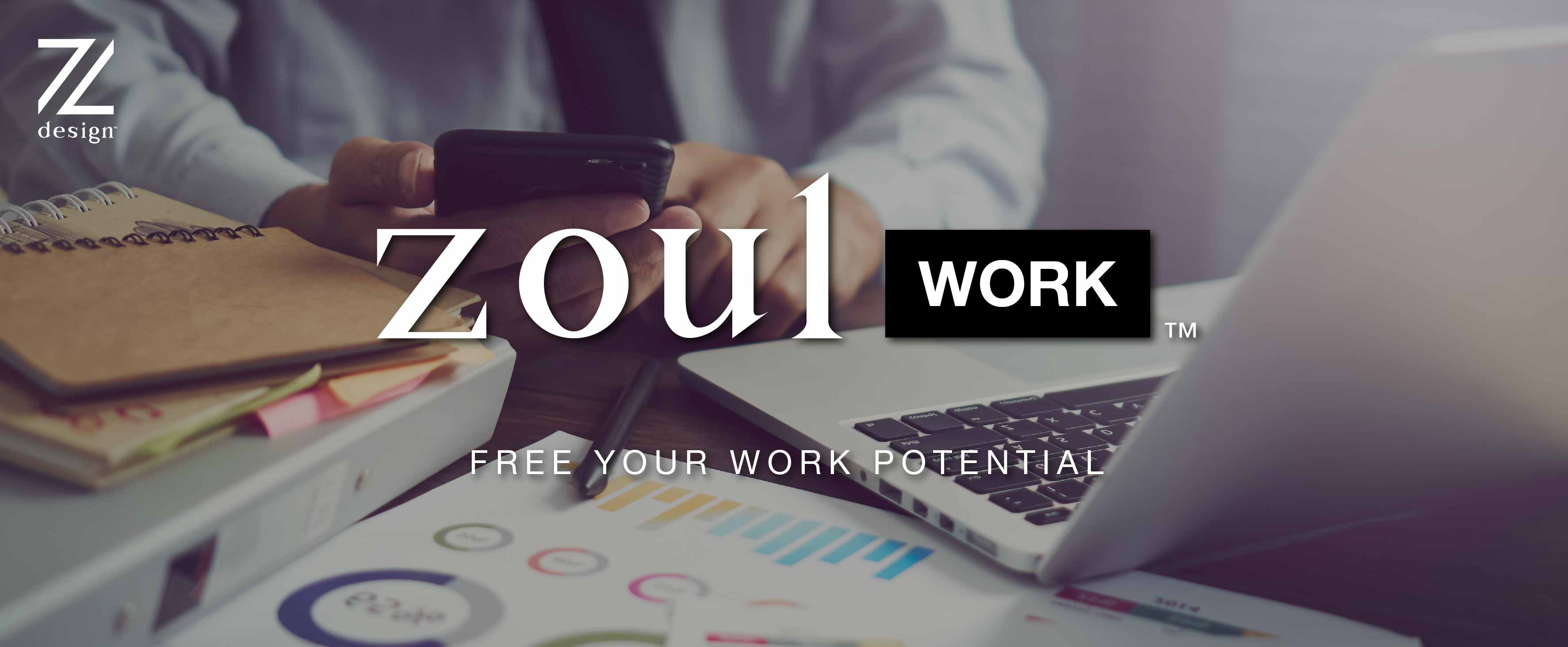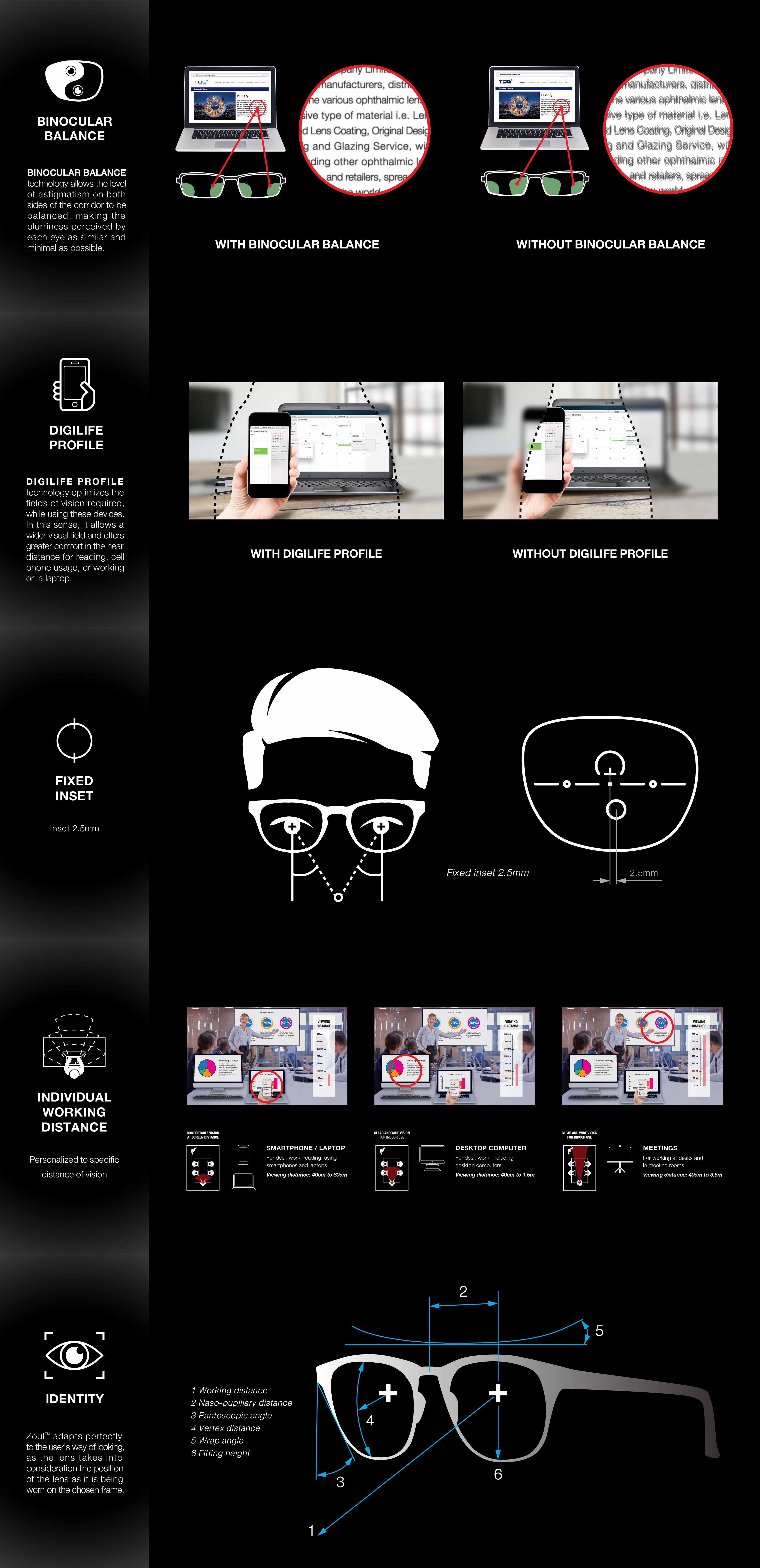 Zoul Drive™ This high performance individual digital progressive lens design provides the ultimate in vision for driving.
Utmost balance across distances, for safe driving, as well as wider, clearer, more relaxed and comfortable vision.

A special coating provides more visual contrast and anti-glare properties.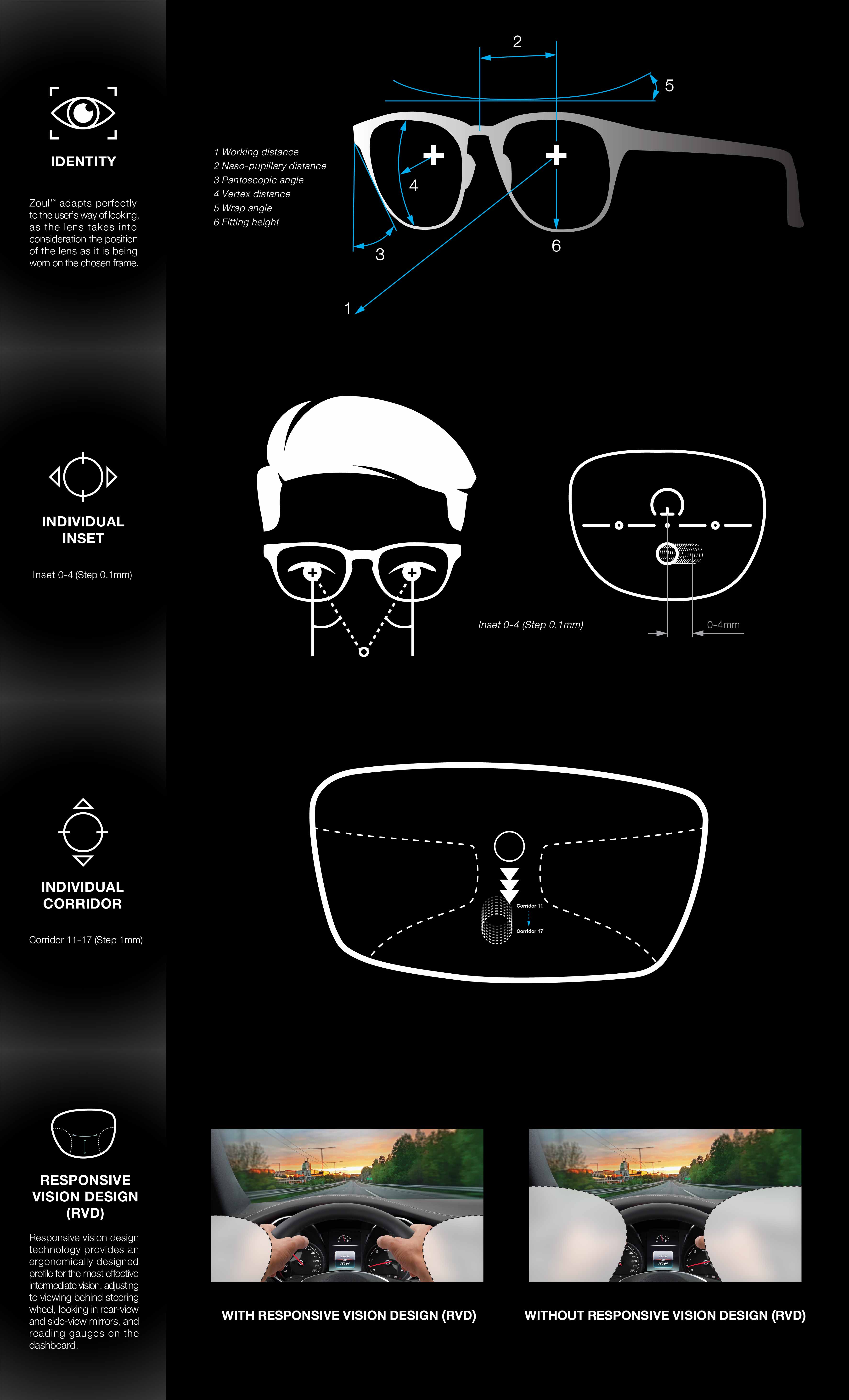 Zoul Play™ Customized specifically for sporting and outdoor activities, this high performance individual progressive lens.

Provides optimum vision in far and intermediate distances, with personalized compensation for the position of wear.

Suitable for large and special wrapped frames.